Remote medical consultations
2021 March 1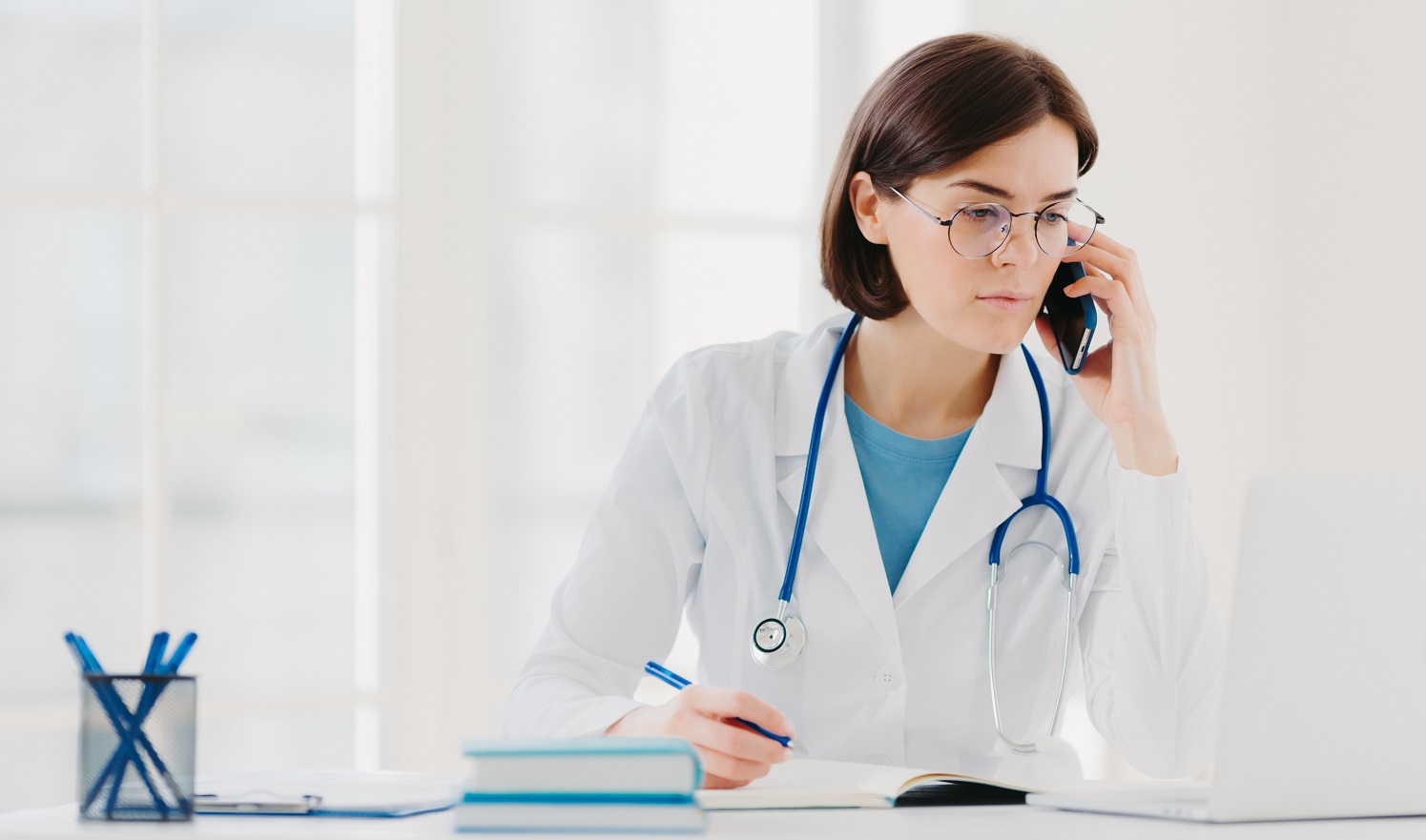 Northway medical centre can take care of you with remote medical consultations by phone or video call (Viber).
These medical specialists provide remote consultations:
General practitioners
Allergists (only follow up consultations)
Andrologists
Dermatologists (only follow up consultations)
Endocrinologists (only follow up consultations)
Gastroenterologists (only follow up consultations)
Cardiologists (only follow up consultations)
Neurologists (only follow up consultations)
Orthopaedists/traumatologists (only follow up consultations)
Psychiatrists
Psychologists
Rheumatologists (only follow up consultations)
Urologists (only follow up consultations)
During a remote consultation, a doctor may:
prescribe the patient a drug therapy or medical means, or extend the prescription;
prescribe the patient to take the necessary tests and explain the results of these tests; adjust the treatment or a drug therapy based on the results;
recommend on how to monitor patient's condition and which measures to take if the condition changes or gets worse;
if necessary, the doctor may do the following using electronic means:

write prescriptions for medications;
write a referral to a specialist consultation or lab tests;
issue an electronic temporary disability certificate;
issue an electronic pregnancy and maternity certificate (only for pregnant women monitored at our centre).
Before starting the remote consultation (RC), the doctor:
asks the patient about their subjective health condition;
collects medical and epidemiological history (based on the information provided by the patient);
decides on further provision of medical service.
If the doctor decides that RC cannot be provided in full:
Information on health status provided by the patient cannot be verified;
Information on patient's health status is insufficient;
it is impossible to assess the patient's health status without physical examination or additional tests;
An appointment shall be made for the patient in the usual way.
Service recipient understands and agrees that the service is considered provided irrespective of whether treatment has been prescribed based on the assessment of his/her health status, or he/she is referred for a consultation by another specialist, it is recommended to arrive for a usual appointment or tests.
Fee-based consultations are not provided to patients willing to obtain a temporary disability certificate in terms of epidemiological situation: to take care of children or for self-isolation after contacting with a person infected with COVID-19. According to the temporary approved order, residents must apply to their GPs.
The duration of a consultation with an endocrinologist, andrologist prof. Birutė Žilaitienė is up to 30 minutes (€70).
The duration of a consultation with a psychiatrist or a psychologist is up to 60 minutes (€75).
The duration of consultation with a general practitioner is 20 minutes (€60).
The duration of the follow up consultation is up to 15 minutes (€35).
The duration of the follow up consultation with a psychiatrist is up to 30 minutes (€45).
The duration of the follow up consultation with a dermatologist is up to 10 minutes (€50).
---
How to book a fee-based remote consultation?
Payment
If you want to pay for a remote consultation by a bank payment order, make the deposit to Northway medicinos centrai, UAB (company code 111807761) bank account No. LT797044060001017758 AB, bank: AB "SEB Vilniaus bankas", bank code: 70440. Write "For a remote consultation" in the "Payment details" and type patient's full name.
Send the payment confirmation in PDF format to: info@nmc.lt
Write "For a remote consultation" in the "Subject" field of your e-mail.
We will need to identify the patient to ensure the quality of the services we provide, to issue a temporary disability certificate or an electronic prescription. Northway will process your data based on your appointment with a medical specialist. You can learn about your personal data processing by clicking here. If you agree, please indicate the medical specialist you would like to book an appointment with, your full name, date of birth, personal identification code, e-mail address, and phone number.
Wait for a call
Our appointment desk employee will contact you within 1 hour and book a remote consultation for you. Should we receive your order in our e-shop or an e-mail during non-working hours, we will call you in the morning of the next workday.
Consultations are available on workdays from 9 a.m. until 7 p.m.
If you have any questions, please do not hesitate to call us at +370 5 264 4466
Stay safe!