A professor from Denmark got surprised at the success rates in assisted reproduction in Lithuania
2019 April 16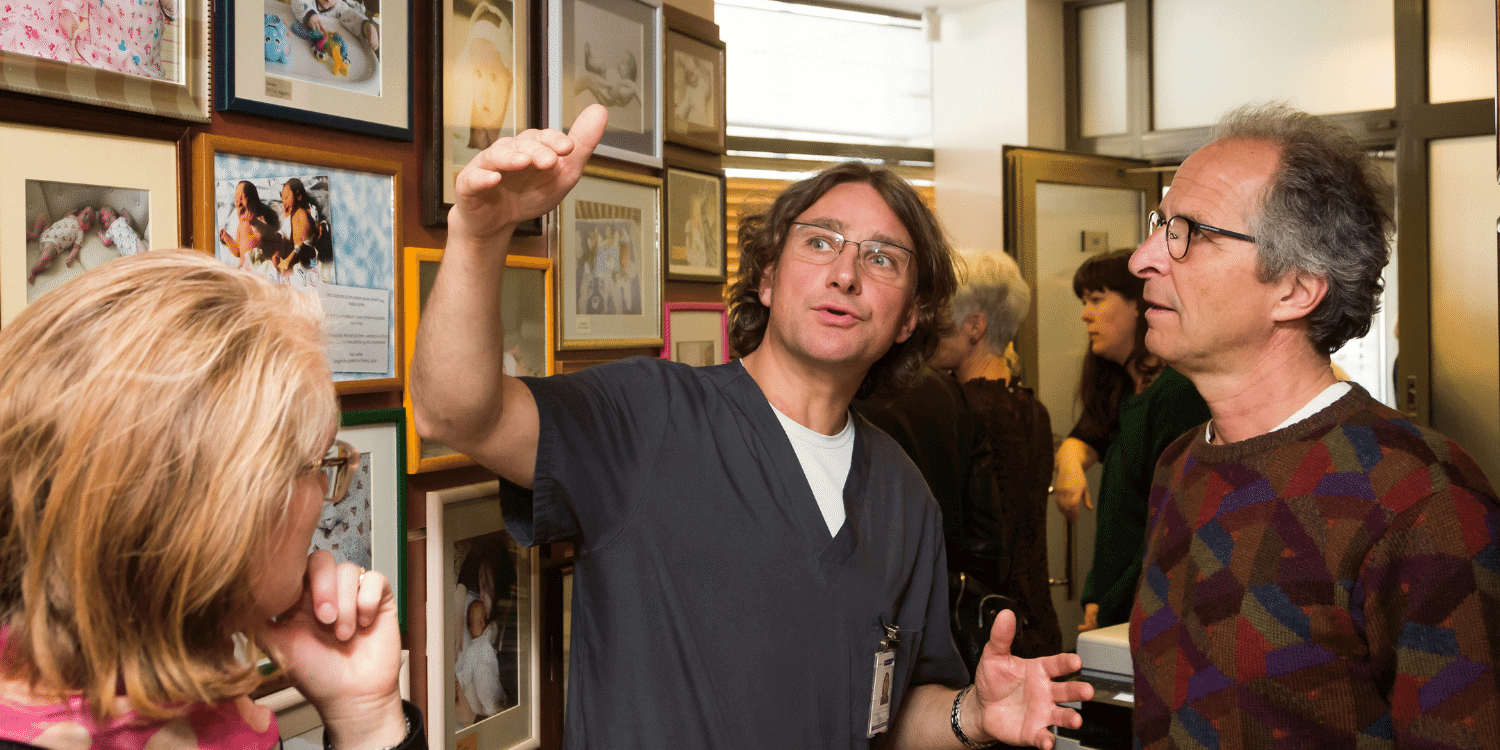 On 16 April, Northway Fertility Centre had very special guests, the so-called "fertility guru", Professor Peter Humaidan and a delegation of infertility treatment specialists, consisting of obstetrician-gynaecologists, embryologists and nurses from the Fertility Clinic at Skive Regional Hospital.
Peter Humaidan is a specialist in reproductive endocrinology, a professor of the Fertility Clinic at Skive Regional Hospital and at the Faculty of Health at Aarhus University, and an honorary professor at the Faculty of Health at the University of Southern Denmark, Odense.
Peter Humaidan obtained his doctoral degree (DMSc) from University of Aarhus, Denmark. In his doctoral thesis, he focused on the role of luteinizing hormone during the follicular and luteal phases in controlled ovarian stimulation. Throughout the development of his scientific work, he has primarily focused on developing individualized ovarian stimulation and luteal phase support protocols. Therefore, ICOS (individualized controlled ovarian stimulation) is an integral part of his clinical work. 
The Fertility Clinic at Skive Regional Hospital, directed by an experienced professor, shows excellent infertility treatment results. In 2018, the total number of assisted reproduction procedures amounted to 654. Frequency of fertilisation: IVF (in vitro fertilisation) – 60%, CSI (intracytoplasmic sperm injection) – 40%, positive pregnancy tests hCG (human chorionic gonadotropin)/transfer of embryos – 52%. Last year, the number of transfers of thawed embryos amounted to 550, and 57% of women got pregnant after the transfer.
During the visit, guests got to meet the team of the Northway Fertility Centre and discussed the differences and similarities of Lithuanian and Danish legislation in assisted reproduction, including issues related to donation.
Embryologists among the guests visited the Northway Fertility Centre's laboratory, where they familiarized with the newest laboratory equipment and tools. 'We discussed the embryo culture (growth) media, laboratory monitoring, the most important indexes which affect the outcome.  Although the success rates of assisted reproduction in both clinics are similar, the most common practice at our quests' clinic is related to a single-embryo transfer. For this reason, multiple pregnancies account for a significantly small percentage – only 6% in 2018. We believe that a friendly relationship made with the guests will help improve and achieve the highest performance in our work', said dr. Živilė Čerkienė, Fertility Centre's embryologist while sharing her impressions.
After this visit, the Head of the Northway Fertility Centre, Reda Žiobakienė, also said: 'It is a wonderful feeling to meet and talk to Professor Peter Humaidan, the leading authority for many infertility treatment specialists, and realize that our methodology and achievements are not behind in this field; we can actually be proud of our work. For example, in March, pregnancy rates after the fresh embryo transfer accounted for 56%, and after the transfer of thawed embryos – 80%!  Peter Humaidan, an experienced professor, got impressed by these results', said Reda Žiobakienė.
Appointment in Vilnius
S. Žukausko str. 19, Vilnius
Opening hours:
I-V 7:30 - 20:30
VI 9:00-15:00,

VII Closed
+370 5 264 4466
Online