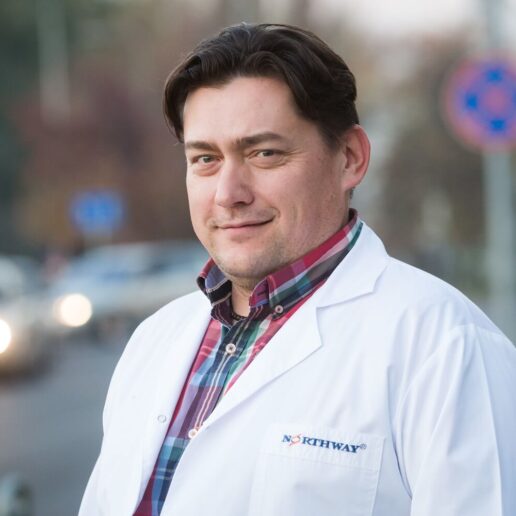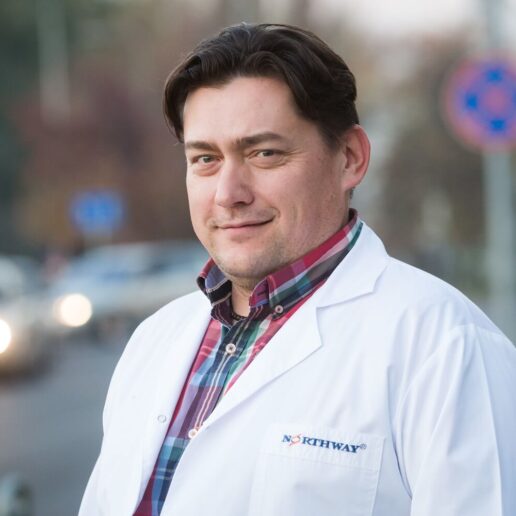 Vytenis
ADOMAITIS
Orthopedic Traumatologist
Arthroscopic surgery
Orthopedists Traumatologists Consultations
Shoulder replacement
Shoulder surgery
Main fields of work: Shoulder surgery, arthroscopy, shoulder replacement, traumatology.
Foreign Languages:
English | Russian
Work address:
NORTHWAY VILNIUS - S. Žukausko g. 19
Biography
Professional experience since 1998.
This experienced medical specialist works at the Republican Vilnius University Hospital.
He continuously builds on his qualifications by taking practical training in Italy, Latvia, the USA and Austria, participating in national and international seminars and conferences.
Member of the Lithuanian Association of Orthopaedics and Traumatology, Vilnius Region Association of Orthopaedics and Traumatology and the Lithuanian Association of Arthroscopy and Sports Traumatology.