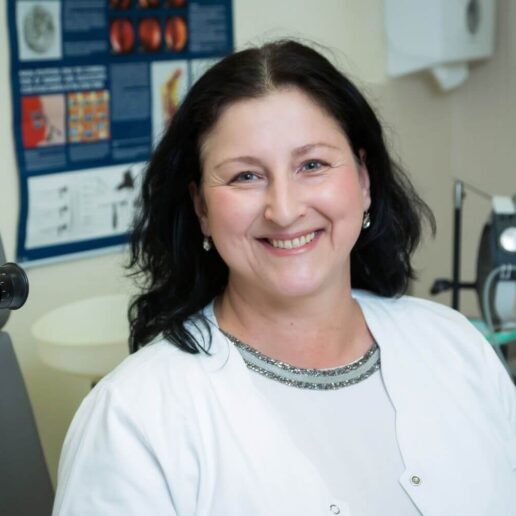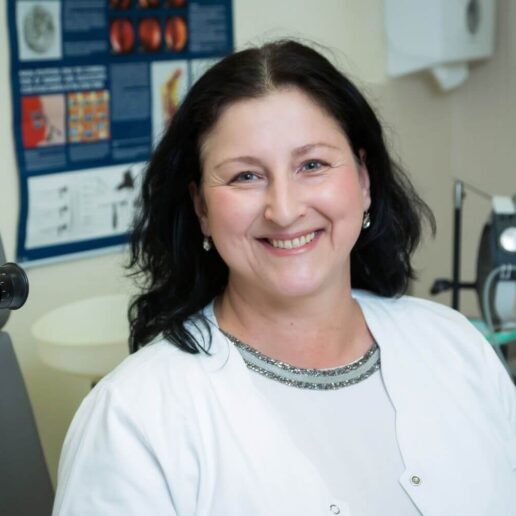 Dr. Inga Julija
SRUOGIENĖ
Otorhinolaryngologist
Otorhinolaryngological (LOR) surgeries
Otorhinolaryngologists (LOR) consultations
Dr. Inga Julija Sruogienė Specialties: Prevention and treatment of ear diseases, clinical audiology, paediatric audiology, qualitative assessment of conservative and surgical rehabilitation of hearing, geriatric aspects of hearing loss, healthy developed and non-developed hearing, hearing in blind people, peculiarities of otological pathology in people with intellectual disabilities, quantitative assessment of the living quality of people with diminished hearing.
Foreign Languages:
English | Russian
Work address:
NORTHWAY VILNIUS - S. Žukausko g. 19
Biography
Professional experience from 2003.
In clinical practice, this medical specialist uses up-to-date diagnostic, conservative and surgical treatment methods for ear, nose and throat diseases.
They introduced an international method for estimating hearing thresholds, the application of international audiometric symbols in clinical practice, the quantitative application of clinical masking in tone threshold audiometry and speech audiometry, and speech audiometry in a free sound field.