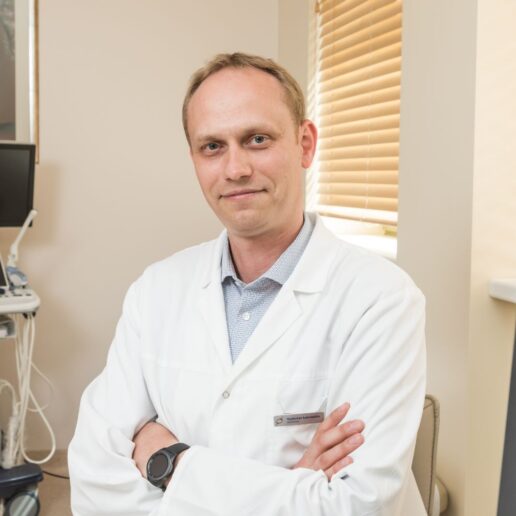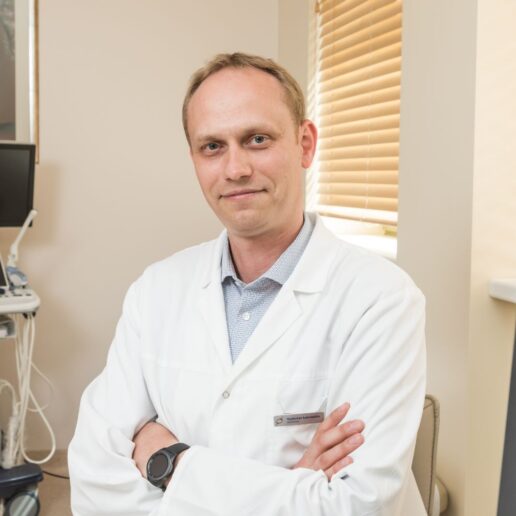 Vytautas
LUKOŠAITIS
Neurologist
Specialties: Cerebral circulation disorders, epilepsy, headaches, dizziness, neurology and vertebrology, movement disorders, Parkinson's disease.
Foreign Languages:
English | Russian | Polish
Work address:
NORTHWAY VILNIUS - S. Žukausko g. 19
Biography
Professional experience since 2006.
This experienced medical specialist continuously improves his qualifications by taking practical training. He took part in training on epilepsy at the Baltic Sea Summer School from 2008-2011 and has participated in annual congresses of the European Academy of Neurology, conferences organised by the American Epilepsy Society (Seattle, 2014, Philadelphia, 2015, Houston, 2016), World Congresses of Neurology (Chile, 2015, Japan, 2017), conferences organised by the European Stroke Organisation, the Lithuanian Stroke Society (author of papers), the Lithuanian Association of Neurologists and annual conferences held by the Lithuanian Society of Epileptology.